From an abandoned cheese factory to Paris's former stock exchange trading floor, art is finding all sorts of new, revamped, and expanded homes in 2020. This year will see the opening of new museums like the hyper-contemporary X Museum in Beijing, the reimagining of old spaces like the Berlin Palace in Germany, and the expansion of major institutions like the Museum of Fine Arts, Houston.
Whether bringing culinary arts to the museum, opening a scientific laboratory within it, or showing the work of engineers alongside artists, across the board, museum directors and curators are looking for ways to bring different genres and disciplines together. They are also exploring new ways to tell stories and experimenting with different organizing principles to create more fluid narratives.
But while art museums are loosening their grips on history, expanding the kinds of work they show, and broadening their reach in programming,
still
central to so many of the museums opening this year are the same art-market hits, art-historical figures, and familiar "starchitects" (
has two projects on this list). Pushing forward into the 2020s, the 21st-century museum will fight to balance the old and new, the risks against the safe bets, and regionality with broader relevance in a rapidly globalizing world. Here's a quick look at 10 of the biggest additions to the art world this year.
X Museum
Architect: TEMP
Budget: $1.5 million
Total space: Nearly 26,000 square feet
Planned opening: March 2020
After watching his art space
M WOODS
skyrocket to the forefront of China's art scene, collector Michael Xufu Huang sensed an appetite for contemporary art in China and has teamed up with businesswoman Theresa Tse to open a new space. If the X Museum is anything like Huang's collection, it will be future-focused and youthful. The millennial collector has a keen interest in
, like
, as well as artists engaged with more traditional media, like painters
and
. Inspired by Huang's time on the board of New York's forward-thinking New Museum, the X Museum will open in the Chaoyang District during Gallery Weekend Beijing. Huang has said he'd like to feature work by scientists, engineers, and designers as well as artists. And the name "X" underscores this multidisciplinary attitude, branding the museum as an incubator for the "crossing" of continents, generations, and ideas.
Humboldt Forum
Architect: Franco Stella
Budget: $700 million
Total space: Over 322,000 square feet
Planned opening: Starting in September 2020, in phases
With 20,000 objects from Asia, Africa, the Americas, and Oceania, Berlin's Humboldt Forum sets out to initiate cross-cultural exchange and dialogue. And it's already doing so even before opening, stirring controversy around the site, formerly the East German Parliament; the architecture, which was built to mimic the Berliner Schloss (a structure demolished during Communist rule); and the artifacts—many of which are subject to restitution claims, such as the
Benin bronzes
. Housed in a structure that combines
and contemporary architecture, the Forum will bring together collections from Berlin's Asian Art Museum and the Ethnological Museum, exhibitions from the City Museum of Berlin, and a project overseen by Humboldt University. It will also have a laboratory to investigate overlaps between nature and culture.
Bourse de Commerce
Architect: Tadao Ando
Budget: $170 million
Total space: Around 30,000 square feet
Planned opening: June 2020
Housed in Paris's former stock exchange building and boldly positioned near the
Centre Pompidou
and the
Louvre
, the Pinault Art Collection's Bourse de Commerce will be the second billionaire-funded art space in the city (after the
Fondation Louis Vuitton
) and reflects a growing trend of private museums funded by the ultra-wealthy. François Pinault, the luxury goods tycoon behind the collection (which also operates spaces in Venice), has said he does not intend to compete with his museum neighbors, but that his collection will display contemporary artworks that Parisian institutions lack the fast-twitch instincts to collect themselves. Among the earliest exhibitions will be a multi-venue collaboration with the Centre Pompidou highlighting an as-of-yet-undisclosed male artist. Equipped with seven galleries and a black box theater for experimental sound and video, the museum will also display works from Pinault's collection, which includes canonical artists like
and
and market stars like
and
.
He Art Museum
Architect: Tadao Ando
Budget: $28.3 million
Total space: 172,000 square feet
Planned opening: March 2020
In a region of China best known for its food, the He family, owner of the Midea electronics company, is trying to build a new reputation for art. Despite the surplus of private museums in China, the family hopes the He Museum, which will be in southern China's Guangdong province, can stand out from the pack by bringing local Lingnan-style ink artists to the forefront alongside international big names like
,
, and
. The museum's director toldthe South China Morning Post that he envisions the institution as part of a "third wave" of private museums, defined by a focus on social context and engagement rather than just safe-bet artists housed in sleek new buildings. The inaugural show, "From the Mundane World," will focus on the rapid modernization of southern China.
New Museum for Western Australia
Architect: HASSELL and OMA
Budget: $274.7 million
Total space: 339,000 square feet
Planned opening: November 2020
Perth's New Museum for Western Australia will also emphasize regionality, looking at the history of Western Australia and its position in the world. The museum's famous collection of meteorites and blue whale skeletons will be displayed in a new structure, designed by HASSELL and OMA, and inspired by the landscape of Western Australia. The space itself is a mashup of old and new, with a glistening modern structure built around four heritage-site buildings. Billed as a "collection of stories," the museum features intersecting circulation loops that facilitate nonlinear storytelling. Among the first exhibitions will be "Ngalang Koort Boodja Wirn," which will focus on Aboriginal culture and spirituality.
Albertina Modern
Architect: MHM Architects
Budget: $55.7 million
Total space: 26,910 square feet
Planned opening: March 12, 2020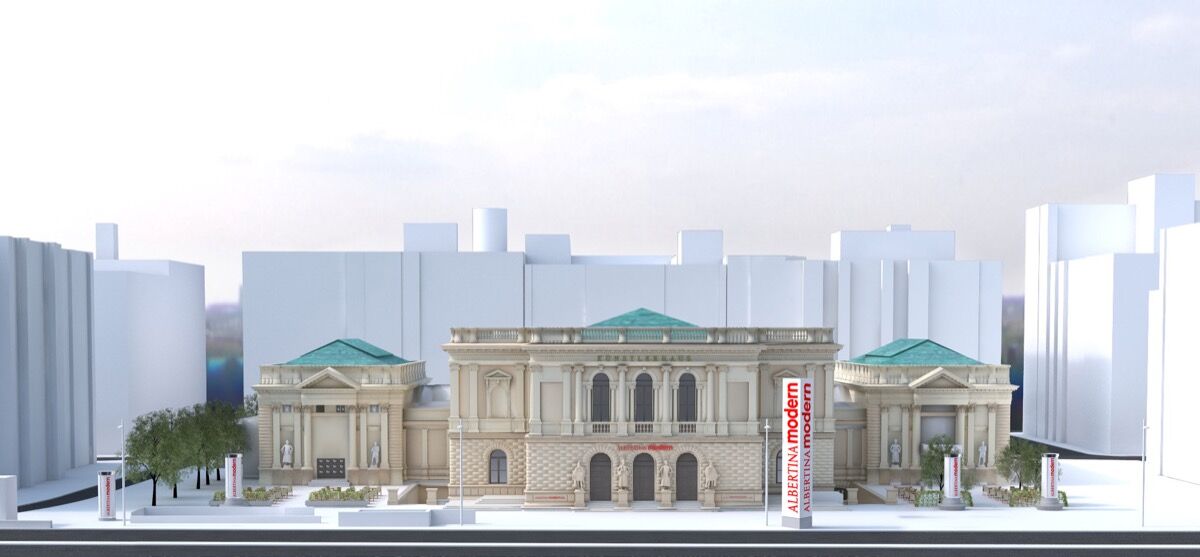 Following the acquisition of two major collections—the Essl and Jablonka—Vienna's august Albertina Museum will inaugurate its second location this year in the city's Künstlerhaus. Under the direction of Klaus Albrecht Schröder, the Albertina Modern will open its doors with an homage to Viennese art after 1945, highlighting three decades of Austrian works, many of which laid the foundation for postmodernism. The museum has a sweeping collection of modern art, with 60,000 works by 5,000 artists ranging from Andy Warhol to
. For the opening show, the museum will mount works like
's Woman Power (1979), which depicts a nude figure towering over an urban landscape, and
's energetic, tactile abstractions.
The Momentary
Architect: Wheeler Kearns
Budget: Undisclosed
Total space: 63,000 square feet
Planned opening: February 22, 2020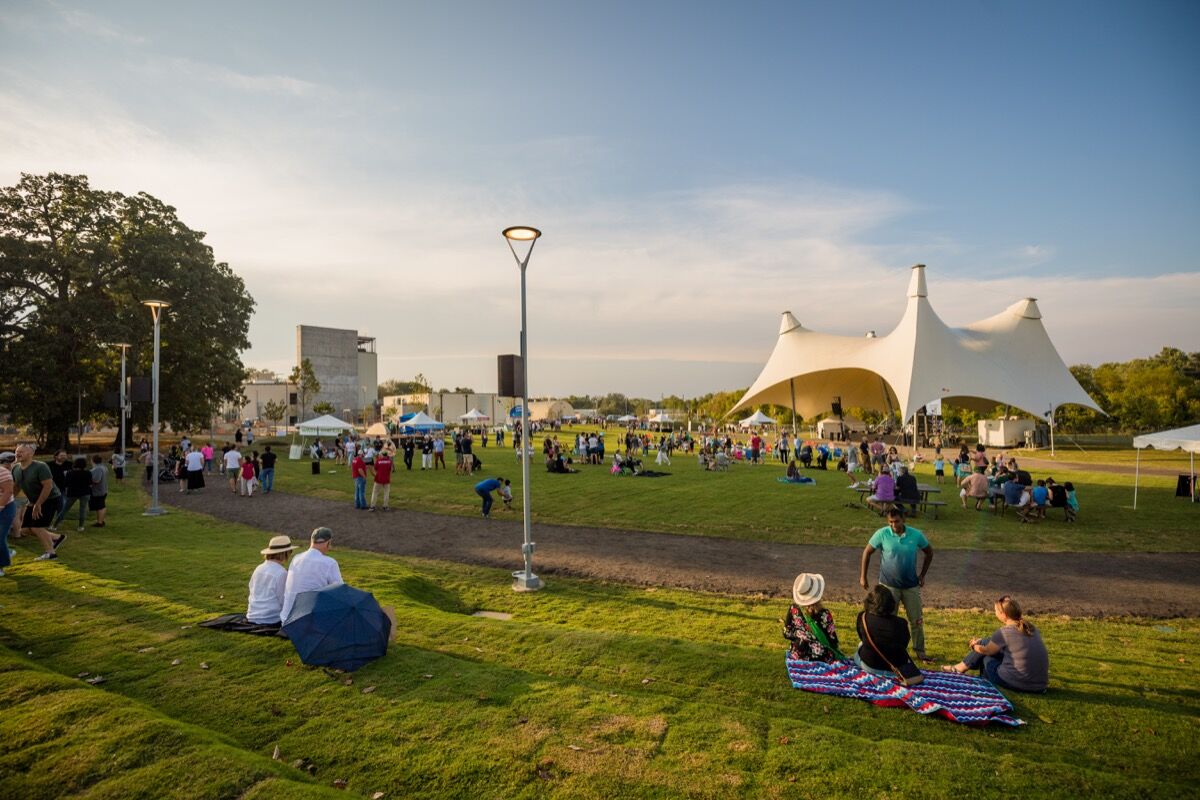 Arkansas's
Crystal Bridges Museum
will open a satellite location this year in a renovated cheese factory. It's being called The Momentary for its topical focus and will bring all kinds of cultural experiences—from music festivals to culinary arts—into one space. The opening coincides with the return of Crystal Bridges's exhibition "State of the Art," a survey of contemporary art in the U.S. that was first put on in 2014. The 2020 edition features more than 100 artworks, most of which have been created within the last 3 years, by 61 artists from across the country. Among the artists are Atlanta-based
, who makes ceramics that combine traditional Korean aesthetics and internet icons, and
, who makes provocative sculptures with human hair.
The Kinder Building
Architect: Steven Holl
Budget: Part of a $450 million capital endowment
Additional space: 237,213 square feet
Planned opening: Fall 2020
The MFA Houston's new Kinder building will make the Texas museum the fourth-largest art museum (in terms of exhibition space) in the United States. Designed by architect Steven Holl, the trapezoidal structure, enveloped with glowing LEDs that serve both aesthetic ends and improve environmental efficiency, will increase the MFA's exhibition space by 75 percent and give it more room to double down on its telling of art history with a distinctly Latin American focus. The new building will include site-specific works that reflect the MFA's global interests: light tunnels by Danish-Icelandic artist
and Venezuelan
; a bamboo, aluminum, and silk hanging sculpture of a dragon by Chinese dissident
; and tapestries made from found materials by Nigeria-based sculptor
.
Asian Art Museum
Architect: wHY
Budget: $38 million
Additional space: A new 13,000-square-foot pavilion and 7,500-square-foot terrace
Planned opening: Late Spring 2020
The
Asian Art Museum
of San Francisco has a collection that stretches back six millennia, but this winter, it is an Instagram-worthy, 21st-century artwork that will be centerstage. With a debut installation by the wildly popular Tokyo-based digital art group
, the opening of the Akiko Yamazaki and Jerry Yang Pavilion at the Asian Art Museum is set to be one of the biggest art events of the year in San Francisco. The new space also includes the East West Bank Art terrace, which will showcase Ai Weiwei's luminescent installation Fountain of Light. The product of a $100 million capital campaign, the expansion makes the museum—which started as a part of the de Young Museum and moved to its current location in a former public library in 2003—home to the largest single gallery space in San Francisco.
Munch Museum
Architect: Estudio Herreros
Budget: $312 million
Total space: 283,231 square feet
Planned opening: Spring 2020
At 13 floors, Oslo's new Lambda building, with its distinctive bend and translucent perforated aluminum shell, stands as a shrine to Norwegian artist
. Just after the Nazis invaded Norway in 1940, Munch gave all of his works still in his possession—some 28,000 notebooks, paintings, sketches, and photographs—to the city of Oslo. This new and improved museum, now one of the largest single-artist museums in the world, will display about five times as many works as were displayed in the museum's original 1963 building. Munch's work will take up over half of the exhibition space, with the Stenersen collection and special exhibition artists filling the rest. Estudio Herreros designed the Lambda building to highlight the Norwegian landscape that inspired Munch, with glass walls offering views of nearby fjords.
Source: www.artsy.net