Hollywood has lost a beloved star.
Dancer Stephen "tWitch" Boss, who appeared alongside Ellen DeGeneres as a DJ and guest host on her long-running talk show, has died at the age of 40, his wife Allison Holker shared on Dec. 14. E! News can confirm he died by suicide.
"It is with the heaviest of hearts that I have to share my husband Stephen has left us," Holker said in a statement to E! News. "Stephen lit up every room he stepped into. He valued family, friends and community above all else and leading with love and light was everything to him. He was the backbone of our family, the best husband and father, and an inspiration to his fans."
"To say he left a legacy would be an understatement, and his positive impact will continue to be felt," the So You Think You Can Dance star continued. "I am certain there won't be a day that goes by that we won't honor his memory. We ask for privacy during this difficult time for myself and especially for our three children."
Holker concluded her message by telling Boss, "I will always save the last dance for you."
Over the years, Boss and Holker shared glimpses into their love story and family life through their social media posts. Just days before his passing, the couple posted a video of them dancing together to Alicia Keys' Christmas album.
"HOLIDAY SUNDAY FUNDAY DANCE!!!" Holker captioned the Dec. 11 Instagram video. "With my lover @sir_twitch_alot #thebosshouse #holidayfun #dance #bossstudios."
A day prior, the pair—who tied the knot in Dec. 2013 and are parents to kids Weslie, 14, Maddox, 6, and Zaia, 3—celebrated their ninth anniversary, with Boss sharing photos from their ceremony on Instagram. "Happy anniversary my love," he wrote. "@allisonholker #9years."
Holker also marked the occasion on her own social media page.
"It's our 9th anniversary!! I couldn't be more grateful to celebrate this perfect magical day!!!" she captioned her Dec. 10 Instagram post. "Saying YES to @sir_twitch_alot has been one of the best decisions I have ever made in my life!! I feel so blessed and loved!!"
"I love you baby and I will never take you or OUR love for granted!" she concluded her post. "I LOVE YOU #happyanniversary #bosswedding2013."
While Holker and Boss wed in 2010, their love story began three years prior while appearing as all-stars on season seven of So You Think You Can Dance.
Holker previously competed in the second season of the Fox series in 2006, finishing in the top eight, and Boss followed two years later, dancing in season four and scoring the runner-up spot. So, when the pair later returned as all-stars, sparks began to fly.
"When the Season 7 wrap party came, I knew it was the last night I would see him," Holker told Dance Spirit in a joint 2012 interview. "I was like, 'Geez, I guess I have to be stronger about my moves.' I hadn't planned on going because I'm a mom and don't really go out and party. But when he texted to see if I was going, I was ready and in the car! I showed up and people were trying to say hi, but I was on a mission to find this guy. I saw him at the other end of the room, and he pointed and did this little 'come here' motion. We went upstairs and danced for three hours straight."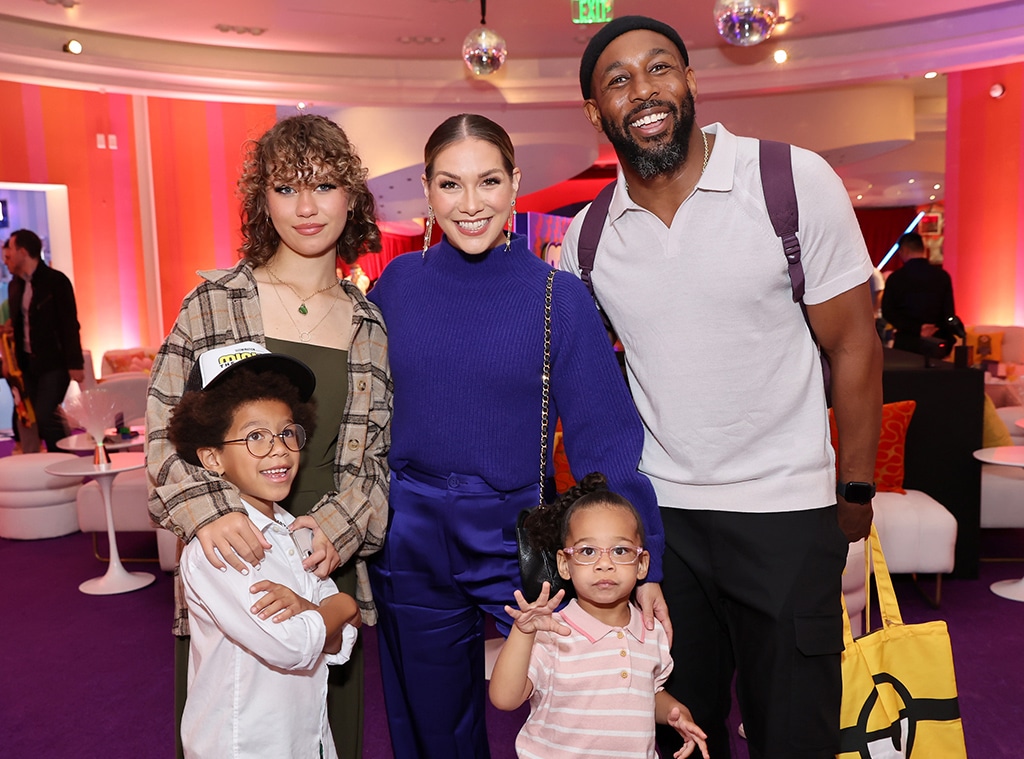 From that moment, their relationship blossomed. As Boss explained to the outlet, "We danced the entire night, and we've been together ever since."
The couple went on to expand their family together, welcoming son Maddox in 2016 and daughter Zaia in 2019. (Boss adopted Holker's daughter Weslie, who she has from a previous relationship).
Back in October, Holker and Boss spoke to E! News about their kids. "It's interesting, we have three kids now and all three of them are completely different personalities, but one thing is they can all dance," Holker told E!. "They might do it their own way, but they can all dance."
While Boss added, "Yeah, they all boogie. Now, whether they're going to become professional dancers? We'll see. But are they shy about boogying? Oh no, they're not. At all."
After The Ellen DeGeneres Show wrapped in May 2022, he was relishing in life at home with his family.
"Tt's really fantastic," he told E! in October. "Having the afternoons back has been really great! Listen, I miss the whole fam over there, I miss everybody. But it's the next chapter of life and it's been really great just having that time back and that's what it's about, time. It's our most precious commodity so while I have it, I'm soaking it all up."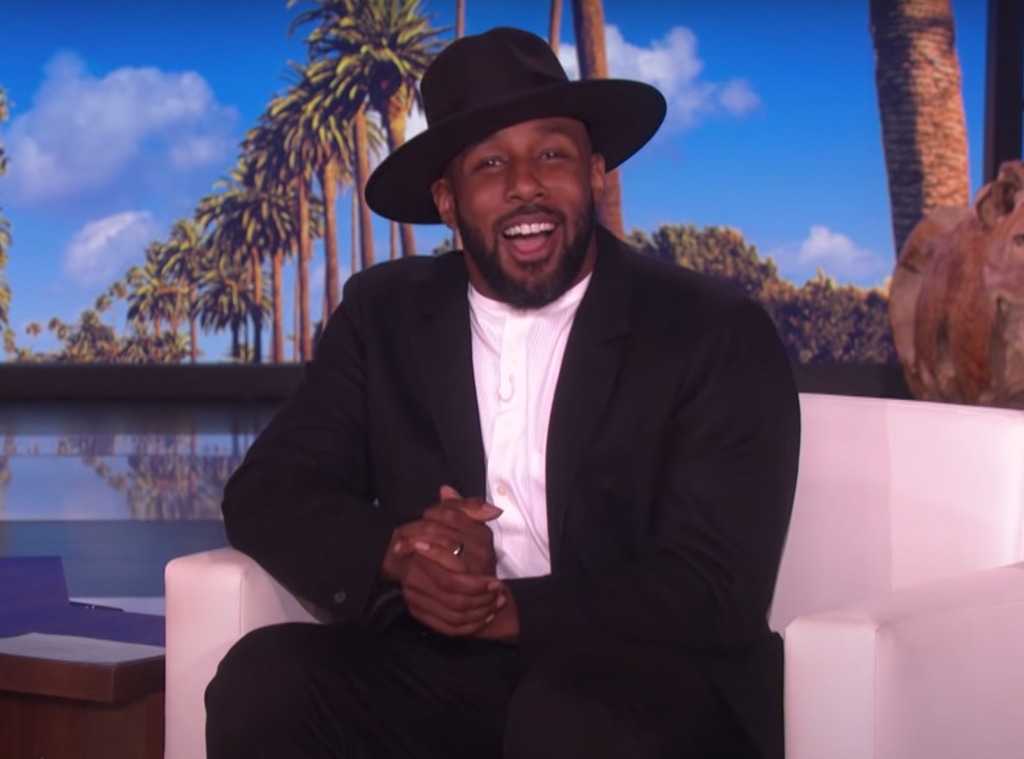 Reflecting on his time on the show, he shared the greatest lessons he walked away with. "No act of kindness is too small," Boss told E!. "And also you don't have to be of a particular status or anything to actually commit a kind act and have that do its ripple effect. I think sometimes a lot of people put a lot of precedence on helping others when it's just like, 'You can start right now.' Literally, with nothing you can still start to help and find a way to help somebody. That's something I'll always take with me. Always."
Source: www.eonline.com