A few months ago, fashion label Acne Studios dropped their new Face collection, a sub-label featuring their little dead pan emoticon mascot.
However, this time around, it wasn't the mascot that was the focus of the collection, but faces and names of famous classical composers, namely Wolfgang Amadeus Mozart, Johann Sebastian Bach and Georg Friedrich Händel. The collection was accompanied by a campaign transporting the viewer back to a nostalgic era of middle or high school band camps, complete with grainy aesthetics and kids playing instruments.
At first sight, one might laugh it off, reacting with cynicism ("Why would kids want to wear a shirt that says Händel?") and I posted a reference to the now (pun intended) classical meme "Come to Brazil", a comment on Mozart's page on Last.fm where somebody, perhaps jokingly, did not know that he has been dead for centuries.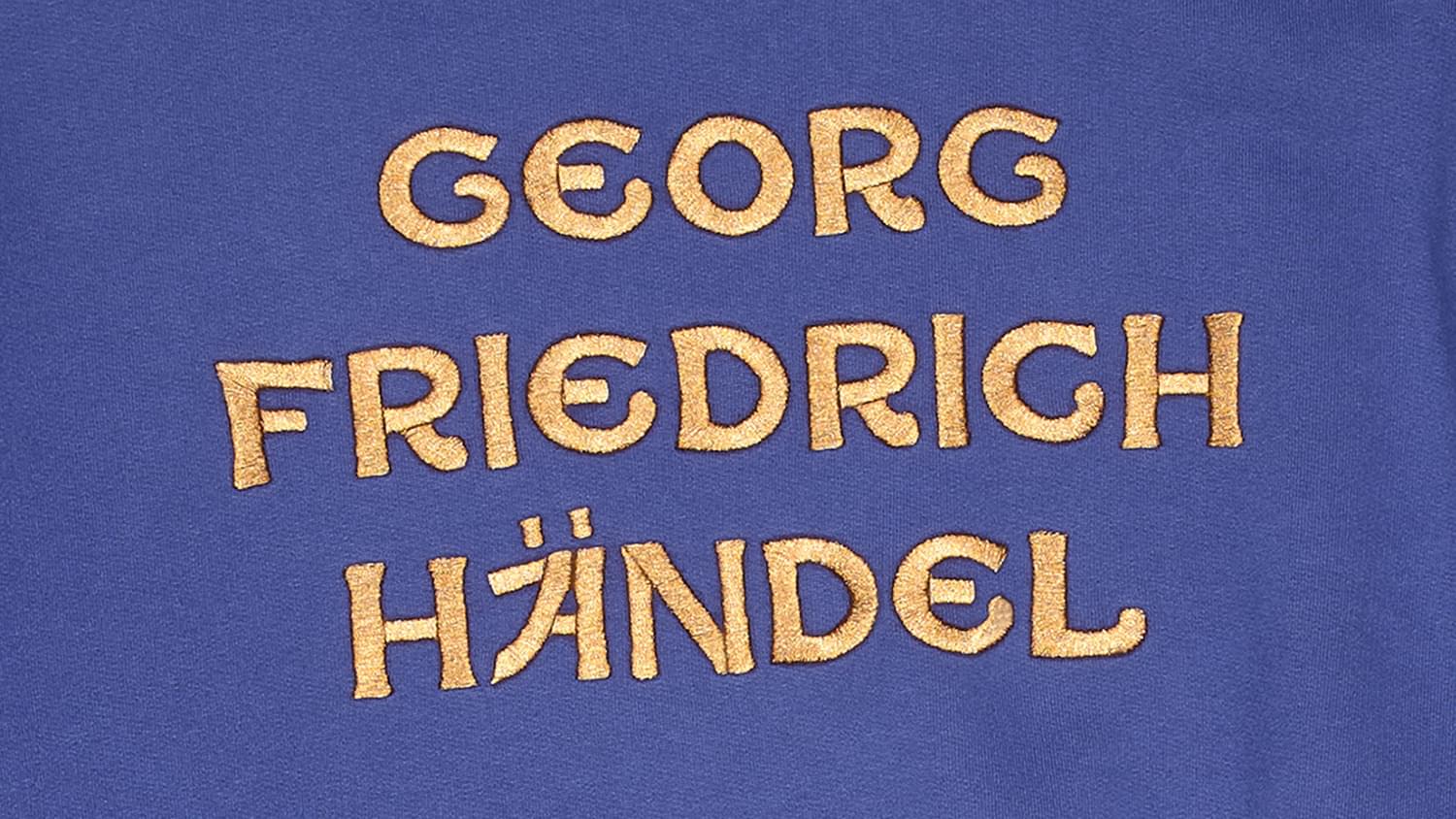 Indeed, for years it's been a returning theme to declare classical music dead, opera houses having trouble filling their seats and it's been argued that children are not interested in learning an actual instrument when computers exist.
But is that really the case, or is it more about the forms for classical music shifting platforms and context? Tiktok is filled with classical music stars. In 2019, violinist Esther Abrami became the first classical musician to be nominated in the Social Media Superstar category at the Global Awards. Other stars, like Nigerian American Baritone, Babatunde Akinboboye, blends his vocal opera skills with rap music. Musician Spencer Rubin has accumulated 1.4 million followers and 60 million views on the platform by playing the Oboe. By blending music with comedy, pop music and other relatable content, Gen Zs who are not born into musical tradition or classical cultural capital are invited to enjoy without fear of not "getting it". Perhaps considered a big no no in some circles, blending music and breaking away from gatekeeping classical music is perhaps the only way for new audiences to find it.
Another example of classical music merging with mainstream media is my own personal favourite Youtube channel, aptly called "React to the K", which features classical music students reacting to Kpop. Because what could be further away from each other at first glance? Their genuine enthusiasm and breakdowns of kpop's often strange approach to western pop music makes for a way of both seeing and listening to genre mixing that has been sorely missed. It also gives balance to a new music genre some would consider merely content filler (East Asian Studies professor Kyung Hyun Kim for example calls kpop "sound objects") to the luscious music videos and intense choreographies.
In this way, kpop is becoming famous because of its references and blending of tradition and (post)modernism. If it's not their own folk tradition of Pansori in the middle of a rap verse, as in Stray Kids "Thunderous", it's sampling actual Bach into Red Velvet's "Feel My Rhythm", a song and music video packed with art references throughout. And perhaps some people noticed the classical music in Squid Game. Each morning the contestants are awoken to a new day of fear by Haydn's Trumpet Concerto, each new game is revealed with the strains of Johann Strauss II's "The Blue Danube", and Beethoven's Fifth Symphony is heard in the background of the VIP lounge where the billionaires bet on the lives of the contestants.
If classical music is indeed finding new ways of merging with pop culture, it is in ways that demands the purists to take a step back.
As Acne as well as Tiktok demonstrates, classical music is as visual as it is auditive. From the romanticised connection between Igor Stravinsky and Coco Chanel and the often used classical pieces in the fashion shows of Alexander McQueen or Dolce and Gabbana, the classical world continues to be embraced by fashion: In the short film "Can you make the music fly?" directed by Bruce Weber for Dior Homme, violinist Charlie Siem performs Debussy's "Clair de lune" alongside ballet dancer Sergei Polunin and pianist Mason Buccheri. Siem has also fronted campaigns for Chanel, Armani and Hugo Boss. Punk legend Vivianne Westwood designed the costumes for a Sydney production of Händel's Semele and pianist Lang Lang has teamed up with Swiss watchmaking Hublot. The list goes on.
Tiktok microtrends such as Dark Academia often uses classical music but also fashion, books, feather pens and architecture to convey a feeling. Some classical concerts have gone viral precisely because of their visual appeal. A great example of this is the epic ping-pong performance in the piece "Ricochet" written by American composer Andy Akiho for the 2015 Beijing Music Festival. The concerto shows musician Yi Huang hitting a bass drum on a ping-pong table with a racket and ping-pong balls. She later switches the racket for a tambourine.
But the aesthetics of the Acne's campaign also hints to a nostalgia expressed in pop culture generally. The grainy images are reminiscent of another fashion label using similar expressions, namely ERL (Eli Russel Linnetz). In their spring/summer collection for 2022, the models look like their taken directly out of films such as Dazed and Confused", The Virgin Suicides and tv-shows like Freaks and Geeks, but also more recent films such as Licorice Pizza and Ham on Rye. They wear football jerseys and pon pons, the jeans are dirty and worn in. Acne and ERL present a universe and a nostalgia for a place very far from school shootings, pandemics, and crisis. The genuine enthusiasm and naivity of Michelle in "American Pie" going "One time, at band camp".
Perhaps, as an article in The Guardian suggests, there is "the intimidated potential listener who wants the music world to be demystified". Tiktok can help provide this. As the students reacting to Kpop, the London Philharmonic similarly have open themselves up to dialogue around classical music, what playing different instruments is like and, of course, posting a variety of pieces, from The Lord of the Rings film score to Mozart's clarinet concerto.
If classical music is indeed finding new ways of merging with pop culture, it is in ways that demands the purists to take a step back. For it isn't only in the concert halls or through the technical skills of immensely talented musicians that music is enjoyed, but through humour, play and connection. A simple hat that says "Mozart" suddenly carries a bit more weight and offers a way in for new generations to embrace classical music in a way that means something to them.
Source: https://www.thelineofbestfit.com